When it comes to building a website, Wix and Shopify are both the best options available. You will come across many features that are the same in both. However, there are some major differences between both platforms.
If you are planning to build your online business, it is essential to know the differences between both platforms. And understand which one is better for your business needs – Wix or Shopify.
In this article, we are discussing Wix and Shopify platforms' key areas and comparison. Let's take a closer look.
Overview
The Shopify platform was explicitly designed to enable businesses to create online stores. It's preferably for ecommerce businesses, entrepreneurs, and drop shippers.
On the other hand, the Wix platform is for people who want to design a content-based website. From freelancers to service-based start-ups and businesses, they all use the Wix platform to design their websites.
Both the platforms offer some amazing features and tools to the users today. Even if you don't possess any coding skills, you can build a website on Wix and Shopify hassle-free.
Pricing
After understanding the difference between Wix and Shopify, you must know about both platforms' pricing plans. Let's check out.
Wix offers plenty of pricing plans to build your own website:
Free Website (but limited features and ad interruptions)
Combo – $14 per month
VIP – $39 per month
Pro – $23 per month
Unlimited – $18 per month
For ecommerce businesses, there are 4 major plans:
Business Basic – $23 per month
Business VIP – $49 per month
Enterprise – Custom pricing
Business unlimited – $27 per month
Shopify has 3 major pricing plans to choose from:
Basic Shopify – $29 per month
Shopify – $79 per month
Shopify advanced – $299 per month
Wix's plans have certain limitations in terms of the number of videos uploaded and storage. Moreover, only 100 pages per website are allowed on Wix. In contrast, Shopify provides website pages, bandwidth, and unlimited storage with every plan your purchase.
Payment Gateways & Transaction Fees
It is important to consider the transaction fees of each platform as they can have a huge impact on the monthly cost for a business.
Wix has more than 50 payment gateways, including PayPal and Stripe powered by Braintree. Wix payments are also an option for transactions, which charges about 2.9% of the transaction amount and a fixed charge of $0.30. Shopify provides more than 100 payment gateways along with its own payment option.
Additionally, the Shopify payments option is available in a total of 17 countries, whereas Wix payments are in 14 countries.
Therefore, Shopify takes the lead here because it decreases the transaction fees and offers 100+ payment gateways, which is way more than Wix payments options.
Ecommerce 
When you think about taking your business online, building an ecommerce website is essential. Shopify is specifically designed for ecommerce business owners; hence, it is more advanced in terms of functionality. Wix pricing plans include ecommerce functionality but only under business plans. However, every Shopify plan includes ecommerce functionality.
Hence, Shopify is the best choice in platforms, which provides amazing ecommerce features that will help your brand grow.
Theme & Design
Building a website cannot be completed without a theme and design. It's an important part of website creation.
On Wix, you will come across more than 800 templates. It is considerably more than Shopify's free and paid themes. Wix offers unique and appealing free templates to the users than Shopify.
However, Shopify's themes are responsive, which means they can adapt automatically to the screen they're viewed on. Wix's themes are arranged by pixel as it utilizes 'absolute positioning' in design.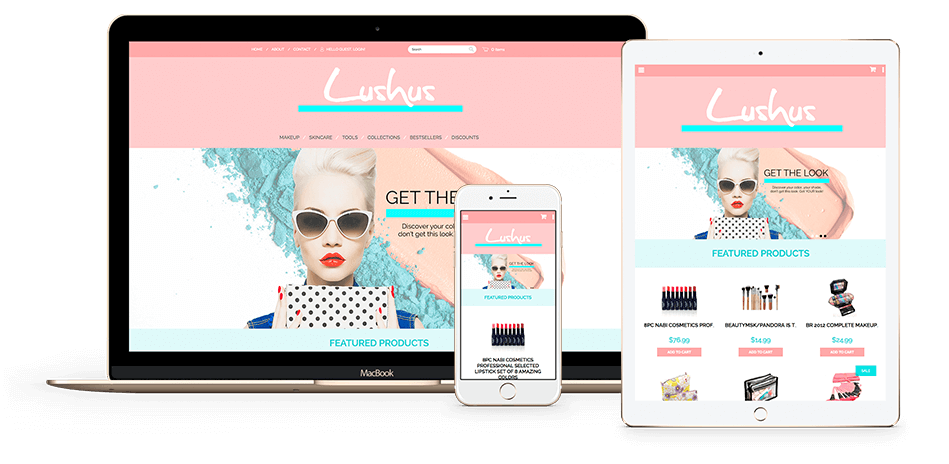 So, if you're planning to build a website on Wix, you will need to configure 3 versions of designs, i.e., desktop, mobile, and tablet versions.
In addition, you cannot redesign your Wix website; you need to build a new one. Whereas on Shopify, you can change the theme as per your requirement with a few clicks.
Therefore, we can say that even in design and theme, Shopify is the clear winner.
Conclusion
There are many such feature comparisons, but the above listed are the key features and differences you must look for before designing your website. Both platforms are good for promoting your business online. It totally depends on your business requirements!
Let us know which platform is relevant for your business!