Hey, do you love shopping?
Yes, we understand not everyone is a shopaholic but every once in a while, we buy things out of necessity. Isn't it? However, for some people, shopping is a way of life and they enjoy this part of their lives.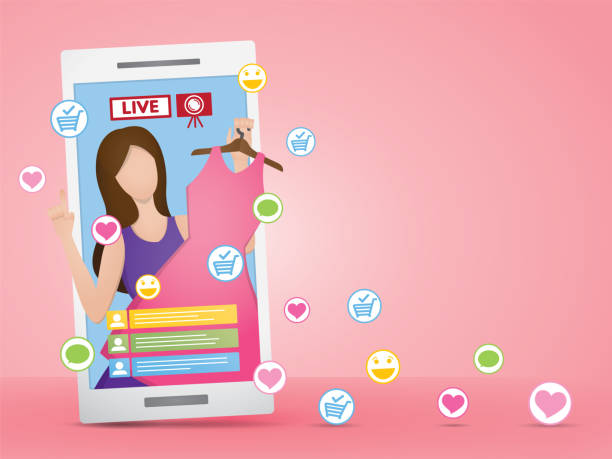 The continuous evolution of is eCommerce industry is only because of these shopaholic people who demand new things every now and then. We all know this digital revolution has brought us plenty of options to buy things, which means now purchasing online is not just easily accessible but affordable too. Moreover, these online stores and the eCommerce industry is always looking out for options to expand their sales network and undoubtedly, they are embracing this tech-savvy world to make sales happen.
These days, there's this new trend in the eCommerce industry that is ruling the marketplace, i.e., Livestream Shopping. Possibilities are you might have heard this term earlier or maybe chances are you might not be aware of it entirely.
As a business owner and entrepreneur, if your current digital marketing strategy doesn't involve this Livestream shopping, then you are missing out on potential customers.
Let's take a look at what exactly Livestream shopping is and how you can benefit from this hottest marketing trend.
What is Livestream Shopping?
Livestream shopping is basically going live on social networking channels, which is hosted by a renowned influencer, celebrity, or CEO of the company. The idea behind going live is not just to sell products, but to showcase the quality of the product and answer the audience's questions.
The event can last for hours and in the meanwhile, both customers and event host can interact with each other, ask questions regarding a particular product, what to buy, personalized solutions, and so forth. You can even redirect the user to the product page/checkout page, but it depends where you are doing live streaming. In addition, the best thing you can do with this Livestream shopping is great offers and discounts on some popular or bestselling products. You can go for this deal within the Livestream shopping duration to make this event a successful one!
This entire practice is known as Livestream shopping or social commerce. The best part about Livestream shopping is that it is not limited to social networking sites. You can now integrate it with eCommerce websites and mobile apps, which can actually improve your sales and brand marketing.
Stats about the success of Livestream Shopping
Do you know Livestream shopping is immensely popular in China? Well, you won't believe Livestream shopping flourished in China in the year 2020. Yes, you guessed it right! After the outbreak of the pandemic, the Chinese live eCommerce market became one of the hottest online shopping trends!
Chinese live eCommerce industry saw 384% of growth margins in the year 2021. To put it across in easy words, the Chinese live eCommerce market accounted for almost 15% of eCommerce purchases in the country and the predictions are in the yea 2022, it will cross 20%.
Undeniably, Livestream shopping is now almost on every big platform like Facebook, Instagram, TikTok, Amazon, etc. No wonder, this trend and its popularity are just growing rapidly.
If you are looking for ways to connect with your target audience, then there is no better way to do it with Livestream shopping.
Advantages of Livestream Shopping
As mentioned above, Livestream shopping can give your sales a quick boost along with brand awareness and tapping the right set of the target audience. It is fun, entertaining, and affordable for customers. Your audience gets a chance to connect and interact with you on a personal level along with getting in-depth details about your products.
If you are still unsure about Livestream shopping, then listed below are some lucrative advantages that you must read to know more!
Helps you Deliver the Best
Livestream shopping is not just perfect for your brand, but customers as well. Wondering how?
Well, they can shop in the comfort of their home.
They don't have to do anything except listen, watch and ask questions related to products if any. Isn't it easy? On the other side, the host of the event has to go into detail while explaining the products, giving close-up snapshots, and demonstrating the qualities of the products.
Do you follow your favorite celebrity or influencer on Facebook, Instagram or any social platform? Do they GO LIVE? Do they host Livestream shopping for a brand? And, if we guessed it right, you might be interested in knowing the product or brand? No doubt, if your favorite face is going live and promoting a brand or showcasing a product, you'll definitely go check out what it is about and might end up buying the same! 😉
Helps in Generating Sales
One of the greatest advantages of Livestream shopping is that it is helpful in pulling off enormous sales quickly and easily. If you are spending enough on your brand marketing, promotions and campaigns, then people will definitely about your brand and will be looking forward to checking out what you are offering through the Livestream event.
No wonder, you have to make it a more interactive and interesting event for the audience so that they invite more people to join in. Just make sure as a host you are entertaining and persuasive enough to make their purchase what you're selling.
There are instances when people became a millionaire through live selling videos. Put the right ingredients in your LIVE selling videos and you'll surely be going to pull off the sales.
Helps in Impulse Buying
Livestream shopping is successful because it gives customers a sense of belonging and excite them to take a part. They get involved and interact with the host and feel like they are a part of something, which means it is enough to persuade them to buy something.
Impulsive buying is what researchers have seen during livestream shopping events. Impulsive buying is not usually related to discounts that brands offer, but when people see others are buying the product. If they like the product and want to buy it for themselves, they'll probably make a purchase.
It is all about the experience you provide to your customer. What differentiates your brand from others is how you boost customer experience. If you make them feel connected and excite them through your range of products, then they will return for more.
Impulse buying is directly related to enormous sales, but always remember that you provide customers with a lasting experience to come again and again.
Helps in Brand Awareness
Livestream shopping is usually hosted by big celebrities and influencers. As these public figures have a loyal audience and followers on their social platforms, they definitely take their word seriously, especially when it is about product recommendations.
As a brand, you must associate your products with big celebrities or influencers, who will help you generate sales as well as brand awareness among the huge audience present online. However, you have to be sure about the host face or someone whose followers can benefit your brand directly. And, if the audience finds your brand and products fascinating, then they'll surely buy as an audience and return as a customer.
Helps in boosting sales of underselling products
Every business struggles with some products that are good, but come under the category of underselling. One of the major reasons can be they didn't get enough popularity in comparison to other products. We understand those products must be piling up in your storage rooms. But you are looking for ways to sell them off quickly and without spending a single penny.
While promoting such underperforming products o Livestream, you must ensure the host pays extra attention to such products and highlight their qualities. During the Livestream, you can offer some discount coupons, which is only available during the live event. Just inspire them to buy these products as much as you can with packaging, qualities, prices and deals.
Conclusion
Livestream shopping events are an opportunity for brands to speed up their sales and boost revenues. This approach towards selling products online is surely the best! It is great if you catch the wave of this hottest trend. Just find the right formula that works for your brand and go forth.