Suppose you are planning to give your friend a box of chocolates. Which brand would you prefer? For what reasons do you specifically choose that brand? Or, will you pick a low-priced regular chocolate box?
Well, for obvious reasons you will definitely choose chocolates from a popular brand. It's a no-brainer why you'd choose a brand over low-priced regular chocolates.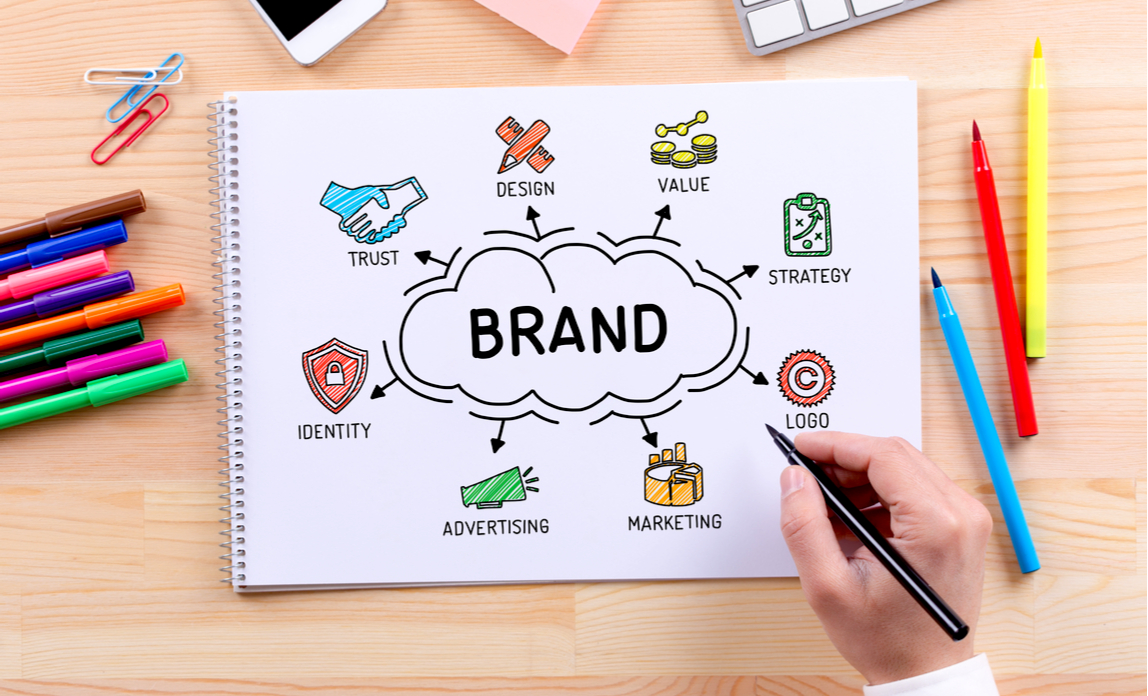 A brand influences people and their perceptions when it comes to buying. A brand is the heart and soul of a company. A brand differentiates you from your competitors. Unfortunately, entrepreneurs don't know how to build a brand. No doubt, they must be doing good on ecommerce platforms. But not sure how to make a product or service-based company a brand and attract the target audience.
A brand is not just about the logo, picking colors for your brand or a suitable brand name. Actually, a brand is the product of several interconnected factors, which are designed to change what people think and feel about your company.
You must be looking for ways to create a brand, an identity among the target audience so that they can come back again and again. So, here is the complete guide for you to build your brand!
Let's follow it step by step.
How can you build a brand out of Your Business? 
Now, when you are aware of what brand is all about, here's how you can build one.
1. Identify your target audience
You cannot build a brand without identifying your audience. You must know who you are trying to reach before building a brand.
You have to think about the products or services you will be selling and who they will serve. Most importantly, make sure you are specific about your customers. Choosing a specific niche for your brand will help you reach the right audience, and of course, less competition.
Suppose you are into selling dog products and accessories. Apart from focusing on dog owners, you can equally target the new dog owners looking for products and accessories. Or maybe people who are into dog training.
Therefore, when you choose the audience, you build your brand voice and tap the potential buyers.
2. Brand Positioning
Once you have insight into your target audience, you will have a clear picture of your brand position. You have to decide where you will enter the market—either high-end luxurious brand, budget-friendly business, or somewhere in between both.
You have to jot down your brand positioning statement before you enter the market. It is helpful in building who you are and what you are into.
In addition, you have to decide the brand positioning statement based on your products/services and how your brand is different from your competitors. So, when you are aware of your brand position and USPs, you can create marketing campaigns and content that speaks a lot about your brand.
3. Business Name
The brand name is extremely important after audience and position analysis. Pick the brand name very carefully as it reflects everything about who you are. Brand name should either be a single word or two words that define you to your customers.
There are different kinds of brand names like:
1. Emotive names – Which inspires emotional responses
2. Origin names – Which showcase from where the business began
3. Descriptive names – Which describes a business
4. Compound names – Which combine words
5. Initials & Acronyms – Which is easy to recall. A short version of longer names
Moreover, your brand name also decides your company's URL or domain name online. Thus, do proper research about your brand to check what's available online and relevant for your business.
4. Brand Story 
The "why" behind building a company is really essential. Every business needs to have a purpose apart from making money. Just think about why you thought of setting up a business, how your products/services benefit people, and their impact on people's lives. Once you ponder over these questions, you will get all your answers for outlining the brand story.
If your brand story is good and impactful, then it can prompt your customers to fall in love with your brand. Consequently, it will lead to brand loyalty and trust.
5. Brand Look
In one look, you can identify a BMW car. Or, at one glance, you can identify Mac products. Right? It's with the help of brand look that you can identify the brand in just one glance.
There are some elements, which decide what your brand look like:
Brand Colors – Colors have a psychological impact on individuals and so on your customers. Choose your brand color based upon your market research and the industry you are into.
Fonts – Like colors, fonts equally leave a lasting impression on your customers. The most modern and user-friendly font is Sans Serif, and easy to read.
Logo – One of the major elements that help customers recognize your brand. It should be meaningful and easy to understand, just like Apple's iconic logo. Remember, you work with a skilled & professional designer who can capture your brand's meaning in visuals.
Pictures/Images – You have to choose illustrations, pictures, and images for your brand, specifically talking about your products, website, and advertisements. Make sure they are in sync with your overall brand look.  
6. Brand Slogan/Tagline 
A brand slogan or tagline helps customers understand more about your company and what exactly it does. For instance, Redbull uses "Redbull gives you wings" to emphasize energy, which people will get after their drink.
The slogan will add a unique identity to your brand while telling your audience they need to know! Always remember to make a unique and appealing brand slogan to stand out from your competition.
Conclusion 
In today's competitive digital world, you have to ensure your business is transformed into a strong brand identity. Without the right branding, you cannot reach out to your potential prospects and customers. Give your customers a reason to connect with your brand on an emotional level, making them come back again and again without any doubt.
Never ever underestimate the power and impact of brand building. It's the core of digital marketing!