Whenever we launch a campaign, our hopes are really high in terms of success rate. Isn't it?
You spend hours researching the data, analyzing the audience, their interests, and studying their shopping behavior. And, of course, you spend your quality time as well as money on campaigns, then naturally, you expect great results.
Well, results are not in our hands, but the techniques and strategies we use to get results are in our hands definitely. If you are not a professional in running campaigns and understanding the minutiae of digital advertisements, chances are you are going to make some mistakes.
So, here are 3 advertisement mistakes that you must avoid before you launch ad campaigns.
1. Unclear Message
Usually, marketers make a common mistake, i.e., they don't put across the ad copy clearly. The message on the creative or caption varies in any circumstance, or it seems lost or unclear, then it can impact your campaign performance.
You just have 5 to 8 seconds to grab the attention of your audience, and at first glance, the message should clearly justify the purpose of selling with all the queries already answered. In simple words, your message should be simple, clear, and appealing in one go that your audience at least clicks once and goes to the landing page.
2. Grammar Errors
Spelling errors, grammar mistakes, and jumping the sentences all these things can offend your audience. If you want your message to be clear, professional, and make an impact on the target audience, you must ensure there are no grammar errors.
Don't use slang or any other words which are not necessary because it is important that your audience must understand your language/slang or whatsoever. Just make sure you are saying what you intended to say to your targeted audience with proper language checks.
3. Borrowed Audience/Interest
Usually, marketers who aren't aware of the ad campaigns strategy don't use the right audience and interest set, just random ones. This method of advertising can lead to negative results, which can ultimately harm your business/brand reputation on online mediums. The best way to sell your products or services is to stick to your ads, message, and the targeted audience only.
If you are into skincare products, just make sure your audience is interested in skincare & beauty products. So, your ad set must include skincare brands, people interested in skincare brands, people interested in beauty brands, beauty brands, etc. You cannot make an ad set on the basis of the apparels audience. Basically, it should cover the interests of the audience, and only then you can reach out to the right set of audiences, thereby driving quality traffic and potential conversions.
Why do you need to hire an Advertising Agency?
Advertising agencies are responsible for handling digital ads on different social media platforms. From ad creation, planning, strategizing to quality leads/prospects, they take care of everything. Advertising agencies ensure they sell the products of their clients on the right platform with accurate advertising strategy, including design and ad copy.
Well, you must be thinking you alone can attempt all these tasks for your company's brand promotion or your marketer can do the same, but here are some valid and reliable reasons you must know why you need to hire an advertising agency.
1. Fresh Perspective
Sometimes as a business owner, we can become biased and lead to biased conclusions. Of course, you know your company and all the ins and outs, but when it comes to advertising, you need fresh ideas and perspectives for your business growth. Advertising agencies are outsiders and can provide myriad viewpoints, ideas, and perspectives about your business that are in sync with industry trends. Advertising agencies can provide potential solutions for the growth of your business.
2. In-House Expertise
Advertising agencies collaborate with different specialists in digital marketing who are skilled and trained in their field. As a result, it makes an advertising agency an expert as compared to business owners. There are specialists who devote their time, effort, and money to learning and grasping the theoretical as well as practical knowledge about the industry. From copywriting, campaign management to creative designers, advertising agencies have a bunch of experienced and skilled enthusiasts.
3. Time-saving Opportunity
Every business owner thinks about expanding the business and thus understands the value of time. If you are a business owner and planning to run advertising for your business promotions, you can't do it all alone. You need a team of experts and specialists who are trained in advertising work. Once the task of advertising is delegated to them, you have enough time to think, plan and expand your business rather than spending time on running ads for your business. You can work on the top functional areas of your business hassle-free and peacefully.
4. Develop your Brand
Developing your brand among the target audience is not an easy thing to do. It's a real struggle when it comes to marketing and building your brand. Nevertheless, it's not that tough when Ad agencies handle your brand. They are expert, experienced, and skilled professionals who can help you establish your brand and generate business with the right marketing and ad campaigns. Moreover, you and your company can benefit from their experience as they place your business in the most effective target marketplace. Advertising on social media is an excellent RETURN ON INVESTMENT, of course, when you hire professionals! 😉
5. Advertising Budget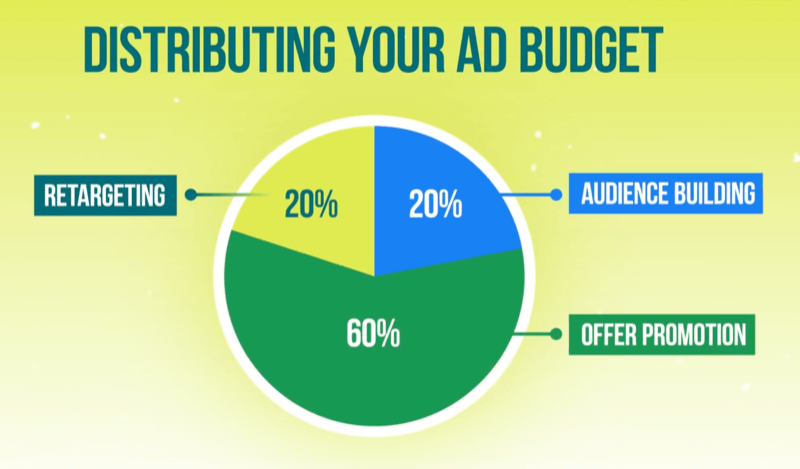 Are you making the most of your advertising budget? Well, seeking professional help is a great idea because they are experts in handling different businesses with different advertising budgets. If you are limited with finances, you definitely need to think about making the most of your advertising budget and getting results. Guess what? An advertising agency can surely help you with this! Even if you have a limited advertising budget, they will use it wisely and generate business accordingly!
6. Core Competencies
What's your brand's most significant competency? How is it relevant for your target audience? How does your brand stand out from your competitors? Do you really know the how's and whys of your business? Even if you aren't aware of them, an advertising agency can find them and use them when running advertising campaigns on social platforms. Your competencies define your brand, and the only way is reaching out to the audience who might be interested in your brand! So, focus on your core competencies, try improving them from time to time, and then leave it on the professionals. They will do the rest!
7. Expert Marketing Approach
If you are advertising your brand on your own or with the help of a resource, you might feel confined in terms of promotions at one point in time. The reason is simple, i.e., marketing approach. As mentioned above, advertising agencies come up with a fresh perspective every time they plan to run an advertising campaign. Therefore, their marketing approach is different every time.
They are always up-to-date with their advertising strategies and come up with pragmatic solutions with customizations to suit your business needs. An outside agency can fill the empty spaces with creativity and innovation for effective advertising. So, why not take full advantage of advertising agencies and their power-packed services?
Conclusion
To conclude, if you are struggling with advertising on digital platforms and continuously making mistakes, you definitely need to hire an ad agency. Ad agencies can help you with result-oriented advertising, quality leads, and a great return on investment (ROI). Yep, something you must be yearning for so long after spending so much on ads. Well, don't worry! ICW Technologies, a US-based advertising agency, can help you accomplish all your advertising goals. Get in touch with us for more details about our advertising services and much more.