Designing websites isn't the same anymore. Designers and developers are sprinkling it with creativity, art and innovation as much as possible. The reason behind is visually appealing web designs are more eye-catching and delightful for the users to come back again and again. Of course, when there's a great UI, it's always a plus!
These days, designers are choosing to not rely on the standard layouts. They are using their creativity in typography, navigation, photographs, grids, lines, etc. to update the web design style. Not to forget, the muted color tone, sophisticated look and feel of the web page and smooth textures are on the top of the list.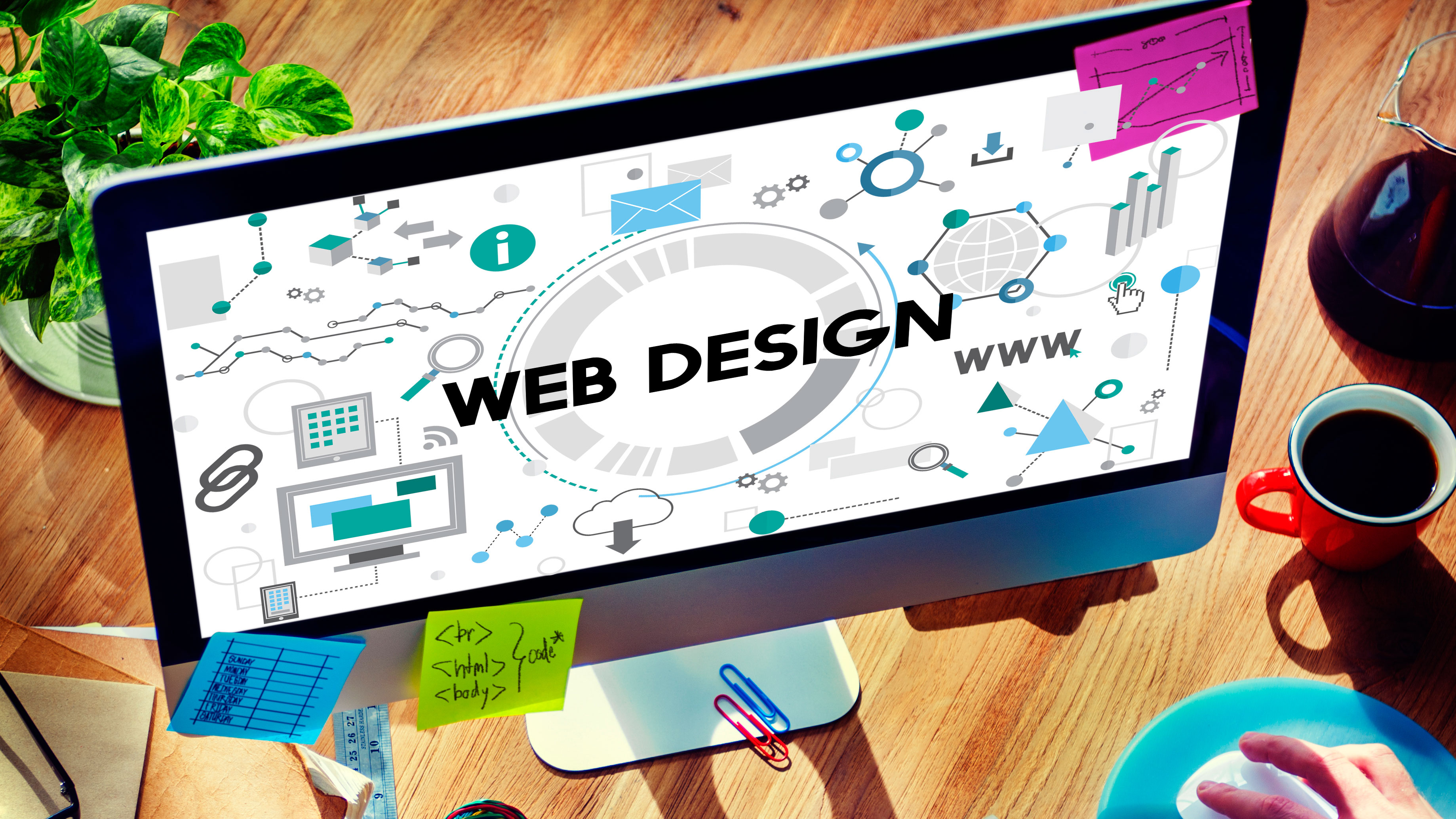 Web design is gradually shifting towards a more contemporary and sophisticated look, which is a combination of animations, VFX and advanced UI. If you are planning to revamp your website design layout, or you are planning to get one designed from a web design company, we have compiled a list of trends you should not miss in 2022.
1. Interactive & Impressive Font Styles
Designers have been finding creative and innovative ways to make the text move and play as per the user's mouse. It is important to play with fonts and make it look impressive while keeping the legibility in mind as users can feel distracted by moving fonts or characters on websites.
So, make sure you integrate stylish and modern fonts while designing the website.
2. Motion Design
When we talk about interactivity in web design trends, you cannot forget talking about motion design. Recently, it has become a standard practice because as a user it is intriguing in web design. However, you have to keep in mind that motions must be used in subtle ways in web design. Excessive use of motions can confuse the user and chances are it might bounce back from the website.
Thus, subtle yet necessary motion design can enhance the overall experience and interactivity of the user on your website.
3. Symmetrical Layouts
Harmonious layouts are everything that users are looking for these days. It creates a sense of balance and embraces the theme of simplicity as this is the need of the hour. Simplicity draws attention and that's why symmetrical layouts are the ones in trend. Yes, it will continue to remain in trend in 2022 as well.
From dividing sections, screens to menus and thin lines, developers will make order and create a clean & simple web design layout. As a web design company, we make sure to deliver web design as per the business requirements.
4. Primary & Earthy Color Tones
Earthy colors are back in vogue along with primary and muted tints. These colors are subtle in tone and look visually appealing when we experiment with them. Earthy and primary colors create an aesthetic look, especially from a user's perspective. When a fun element is added with earthy colors tones, there's nothing better than that. For instance, bright accents with neon icons/symbols will look great on a website layout. What do you think?
5. Mesh Gradients
Gradients were used earlier in web design. Now in 2022, the better version is coming your way to give your business website an edgy look!
Gradients are in trends with no end. Blending different colors and distortions create compelling effects that can be used in web design layouts. However, the mesh gradient is little different from the earlier ones. With the help of mesh gradients, you can create beautiful and unique color gradients for your web design layout. Sounds cool?
6. Real People Pictures
2022 is all about keeping everything real. As beauty ideals change every decade, it is clear that people are opting out for diversity even in web design.
Choosing real pictures and images for web design is the new normal as it resonates with every being across the globe. When real images are used in web design, it feels more relatable to the users and that is why it is trending. Moreover, choosing real images are beneficial in online branding as well that influences the decision of the consumers or target audience.
7. Minimalism is the new trend!
Earlier, web designs used to be busy concepts filled with maximum characters and visual weight. Nowadays, especially from 2021 onwards, minimalism is a new trend. Sleek design with minimal visual weight will continue to flourish in 2022. Less crowded, smooth textures, effects, quick browsing experience and clear design look is what we'll see in 2022.
But, the dynamic part of web designs will remain the same. Without dynamism, you cannot add visual aesthetics and bold designs. Therefore, just go for minimal web designs that enhance the overall website layout.
Key Takeaways
To sum it all, here we are summarizing a few points that you shouldn't miss out on. In 2022, we'll move towards more innovative and playful web designs, be in typography or color tones. From mesh gradients to earthy, muted color tones, web design layouts will be dominated by such trends. Motion graphics, real people images, symmetrical design and minimal look is what 2022 is demanding in website layouts. As a web design company, we are keeping all the trends on the tip of our hands to ensure 100% client satisfaction and creating an art piece that persuades their buyers.
Take a quick look at all of the above-mentioned web design trends and get in touch with us if you are looking for something similar for your business website.