App Store Optimization (ASO) is all about presenting your mobile app in front of the target audience at the right time. With almost 2.89 million mobile apps available on Google Play store and 2.22 million on Apple store, it is absolutely essential to create ASO strategy when launching or promoting your mobile app.
App Store Optimization is beneficial in increasing traffic and app downloads. There are different strategies that ASO experts or marketers leverage to maximize the conversion rate.
If you are planning to launch a new mobile application in 2022, then we are listing down 5 App store optimization (ASO) strategies you need to focus on!
1. Keyword Proper Research & Relevance
App Store Optimization (ASO) usually starts with keyword research, and it should be purely user-based. If you want to improve your ASO strategies, it is important to conduct keyword research that helps in understanding the potential of your industry and its market. The main agenda of keyword research is to tap the right audience for mobile apps with the right keyword usage.
But, but, but! Keyword relevance is equally important. Of course, your main goal is to populate your mobile app to a huge audience and persuade them to download and install it. However, if you think you can do it simply with high-traffic keywords, then it is a tough job and may take more time than normal.
Moreover, it is vital to understand the App store search behaviour. Thus, keyword relevance is so important to tap the target audience and relevant audience.
2. Experiment with Keywords
SEO or ASO, both are followed by a process. It is a regular monitoring process and analyzes how keywords are performing. Monitoring the keywords on a consistent basis and checking the results is important. In case, there's any shift in ranking in keywords, you'll be able to identify the reasons behind.
Therefore, it is important to experiment with keywords and branch out the valuable keywords for your business strategy. Just play with the keywords when implementing ASO strategy along with title and description to check the positive results after modifications. Of course, it will take time to hit positive results, so, don't worry and start experimenting.
3. Don't Forget A/B Testing
One of the best ASO strategies is A/B testing to find out which app store elements work best to accomplish goals. A/B testing is the safest method to optimize the mobile app before rolling it out to the audience.
You have to test different versions of the same variable including Icons, videos and screens. The best part is Google Play console has A/B testing procedure to test your mobile app. On the other hand, the Apple store doesn't have its own A/B testing capability. So, you have to rely on a third-party testing platform for its functionalities and optimization.
Undoubtedly, Google Play store and Apple iOS store are totally different platforms and have their own requisites.
Thus, your ASO strategy must include A/B testing that's beneficial in optimizing the mobile app elements and features.
4. Data Analytics to Collect Data
Mobile app marketers are trying to understand the app behavior for improvement purposes, i.e., what's working and what's not working for them. For that, a third-party data analytics tool proves beneficial in tracking the installations and post-installation events and insights to the developers.
Post-installation insights are usually what sort of actions taken after installing the app like content views, watching videos, registration, shopping, buying products or adding them in the cart, etc.
There are many third-party data analytics tools available online that help you take action like Mobile Measurements Partners (MMPs). MMPs can provide developers enough data based on the platforms (Google Play Store or Apple Store).
In addition, such data analytics tools can also help you understand which keywords are performing well in app downloads and installations. So, start with data analytics for ASO strategy if you are not doing it lately because it is 100% helpful in knowing your app store listings and making improvements.
5. Ratings and Reviews
Before you launch your mobile app, you must ask if you are providing value to the users? Since the proof of delivering your promises comes in the form of reviews and ratings on the app store, you must take it seriously.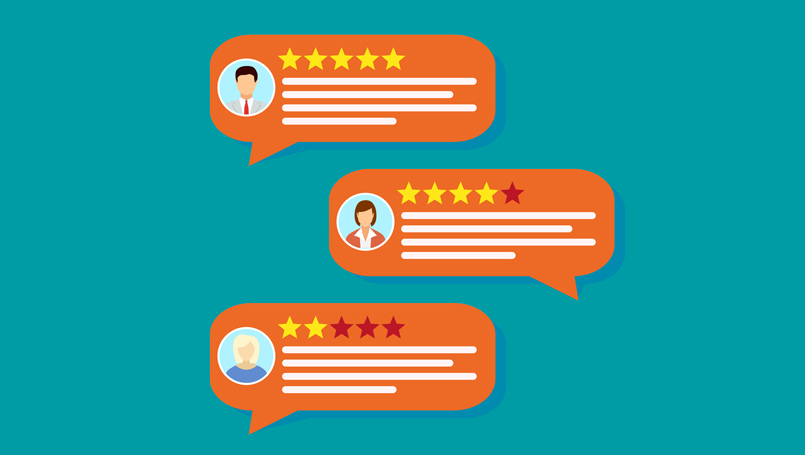 The reviews and ratings on Google Play store and Apple store are the first thing that users encounter with. If their research about your mobile app doesn't seem to be impressive, they won't consider your app.
The reviews and star rating influence the user behaviour because users read at least one review before they download a mobile app. Consistently practice to see five-star reviews and ratings on your mobile app and do the modifications, when required.
Conclusion
To conclude, constant optimization is the key when it comes to ASO strategies. If you are thinking about launching a mobile app in 2022, you must incorporate the above mentioned ASO strategies. Apart from uploading some screenshots and content, you have to optimize the app based on user experience, visual appeal, features, etc. Yes, it is a time-taking process entirely and requires patience and consistent efforts when optimizing the mobile app. However, it is all worth it and everything pays off in the long term.